Reading
Overview
Click here for our Reading Policy
Click here for our Phonics Policy
Children are taught to read when they start in Reception.
We teach early reading with Floppy's phonics.
Phonics
What is phonics? Click on this link to find out more about phonics
Children in Key Stage 1 will bring a reading book home each week. We have purchased reading books that are linked to the phonics scheme we use in school - Floppy's Phonics. These fiction and non-fiction books give children access to motivating and humorous decodable texts to engage them in reading and help their fluency develop.
Click on the link below to hear how we pronounce the sounds correctly
Phonics: How to pronounce pure sounds | Oxford Owl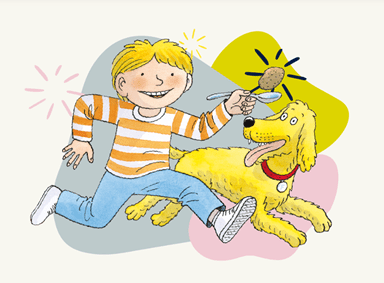 Guided Reading
All children take part in Guided reading sessions. Children in Key Stage One and Reception use texts linked to the code they have been learning in phonics lessons.
Children in Key Stage Two take part in whole class guided reading with a focus on comprehension using VIPERS.
VIPERS is an acronym to aid the recall of the 6 reading domains as part of the UK's reading curriculum. They are the key areas which we feel children need to know and understand in order to improve their comprehension of texts.
VIPERS stands for
Vocabulary
Inference
Prediction
Explanation
Retrieval
Sequence or Summarise
The 6 domains focus on the comprehension aspect of reading and not the mechanics: decoding, fluency, prosody etc. As such, VIPERS is not a reading scheme but rather a method of ensuring that teachers ask, and students are familiar with, a range of questions. They allow the teacher to track the type of questions asked and the children's responses to these which allows for targeted questioning afterwards.
Home Reading
Children will bring a reading book home and we ask that they read at least 4 times at home.
Children will receive an extra 5 minutes playtime if they have read at home, children who haven't had the opportunity to read will be listened to by an adult at this time.
Book Areas
Pictures to follow!
We have two library areas in school which are well stocked with a wide range of books. Children have the opportunity to choose a book and bring home each week. There is no expectation that children should read these books by themselves, library books can be shared together with other family members. Books should be returned when the children are ready to change for a new one.
All classes have a dedicated book area in the classroom where children enjoy reading and sharing books together.
World Book Day and Reading Fairs
We take part in World Book Day every year – more details to follow.
The Scholastic book fair is returning to school in 2023.