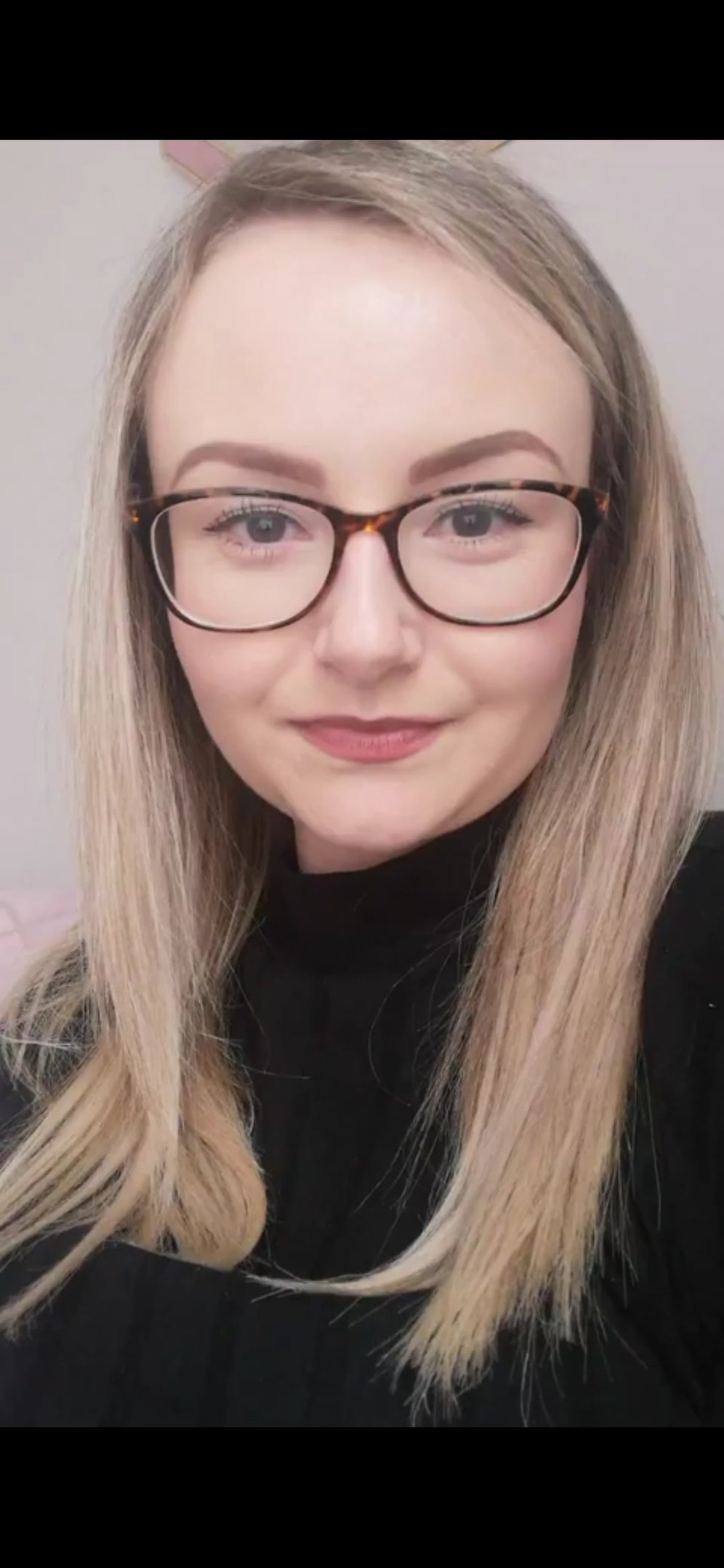 All about me
I am delighted to join the Newton Westpark team as the Reception teacher. I have a passion for early years and love giving young children the tools and confidence to learn and fulfil their full potential. I live with my husband, our daughter and cat named Primrose. I enjoy going to the cinema, theme parks, day trips to the beach and spending time with my family and friends. Up until the age of 16, I went to stage school. I now use my 'singing skills' to teach young children nursery rhymes and songs!
My Favourite book
The 101 Dalmatians by Dodie Smith
What I'd like to learn
To speak French fluently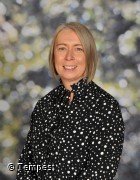 All about me
I have worked at Newton Westpark for over 25 years and really enjoy my job. I have a 13 year old son who also attended this school. In my spare time I love going to the gym, reading and socialising with my friends.
My favourite book
The Twits by Roald Dahl
What I'd like to learn
To get better at long distance running
Please see video below from Mrs Cooke
Please see video below from Miss Devine
Our Classroom
We learn through purposeful play activities and have access to continuous provision both indoors and outdoors. We go outside in all weathers and sometimes our learning can be a little messy.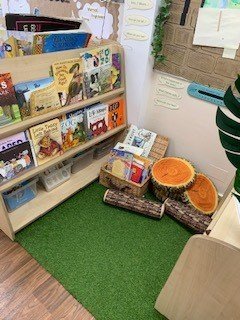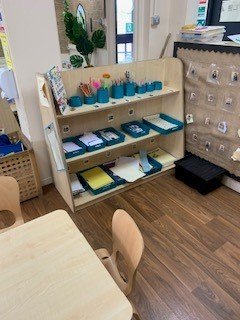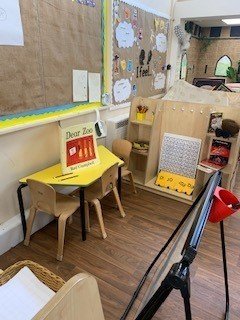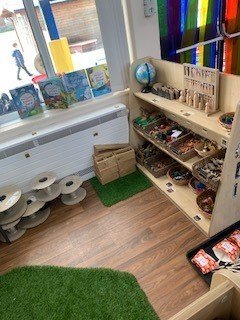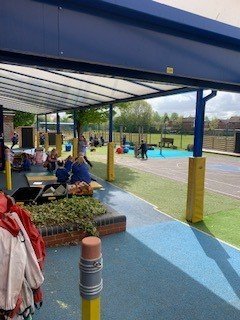 Foundation stage Aims and Curriculum
The Early Years curriculum is the foundation for learning. We are an Early Adopter of the EYFS curriculum. Early Learning Goals Parents and Carers.
Breakfast and After School Club
We run a Breakfast club from 8.00am until the beginning of school at a cost of £1.00 per child per session. The after-school activity club runs from 3.15pm to 4.30pm at a cost of £2.00 per child per session. Places are limited.
In addition to National Curriculum Studies the school offers the children a range of out of class activities across the year including sports clubs, computer clubs, arts clubs, cooking clubs, school trips and music lessons.
School Uniform
All items of our school uniform are available from Rainbow Uniforms (Bradshawgate, Leigh) or A & H Rosenfield (Spinning Gate Market, Leigh)
Uniform -
Light grey/black skirt or trousers/Tartan pleated skirt
Royal Blue sweatshirt/cardigan with school logo in yellow
Y6 only: Navy Blue sweatshirt/cardigan with school logo in yellow
Yellow polo shirt with school logo in blue
Black shoes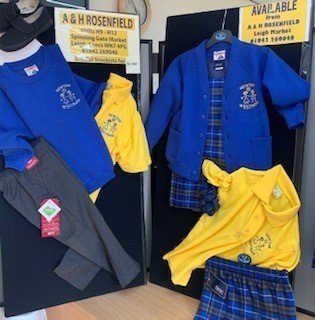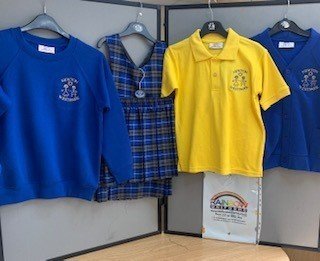 PE Kits
PE kits for all children are purchased by the school therefore parents do not need to purchase this. All the children need to have is a pair of black pumps.
School Dinners
Newton Westpark is a nut-free school.
The school kitchen provides an excellent range of meals, including fresh fruit and vegetables, cooked on the premises. Please see our current school dinner menus on our website.
Preparing children for school