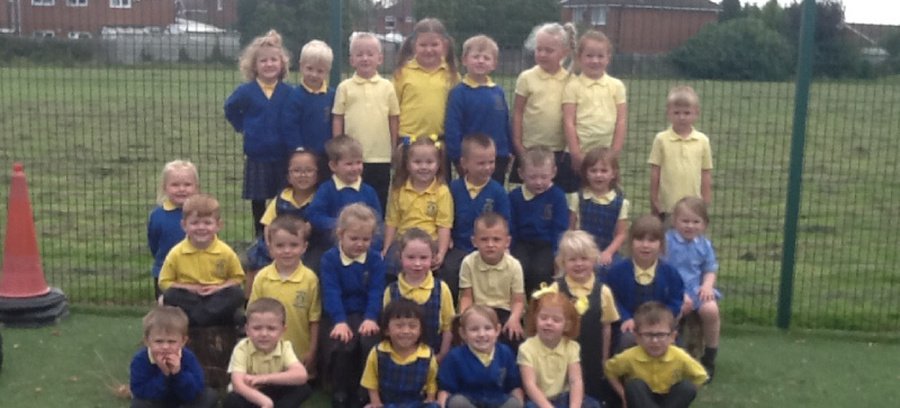 WELCOME TO OUR ROBINS SECTION OF THE SCHOOL'S WEBSITE.
Inside our classroom you will find 29 friendly boys and girls.
Our teacher is Mrs Eckersley.
We are also taught by Miss Joanne (HLTA).
Our Teaching Assistants are Miss Clare and Miss Jeremy.
Our main aim in Reception is to ensure that all children develop a love for learning which they will carry with them for the rest of their schooling. We provide a calm, nurturing and exciting learning environment to give all of our children the opportunity to grow and develop into happy and confident learners. We understand that children learn best when they are interested and intrigued. Therefore, we aim to use our topics as a guide to steer the learning but also take note of the children's interests and allow them to choose where their learning will take them.
We follow the Letters and Sounds phonic program in class each day. A set of spellings will come home on a Monday. The children will have a spelling test on a Friday, so please help your child to learn these at home. Reading books will be sent home every night and changed once a week.
We will be sending regular updates of your child's learning journey through the Seesaw app. You will receive information about to set up the app.
Thank you for visiting our class page, we hope that you will enjoy sharing our achievements with us.
Mrs Eckersley, Miss Joanne, Miss Clare and Miss Jeremy.
Robins Trip to Martin Mere
Robins had a wonderful day at Martin Mere this week. The weather was beautiful and the children enjoyed finding out all about the different types of birds. They also took part in lots of activities such as pond dipping, flamingo dancing and feeding the birds.